The North of England Art Club
The Club has around 70 members. It is located in studios at Newcastle Arts Centre. It has a full programme of artistic activities, workshops, discussions and exhibitions. The Club welcomes new members.
There is a light and airy painting studio and a second studio for drawing and watercolours. The main studio is used for regular painting sessions with a model:
Portrait Group, Mondays, 13.00 - 16.00, Life Group, Tuesdays 11.00 - 14.30, Life Group, Wednesdays 11:00-14:30, The Life Group also meets on one Saturday each month. 11:00-4:00The studio is available at other times, and all day on Thursdays and Fridays for independent painting. The Thursday group provides a friendly, supportive atmosphere for exploring your own concepts and choice of medium.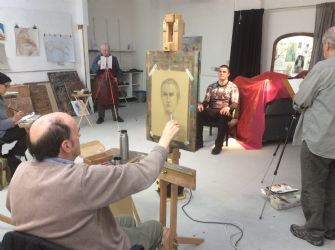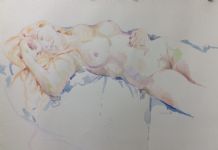 Life study by Frank Baker
There is a monthly Thursday lunchtime "presentation" by a club member introducing a diverse range of interests. See "Monthly Presentations" this is followed-up by a bi-monthly competition for members on an associated subject. See "member's competitions"
The Club arranges occasional Friday or Saturday workshops and demonstrations. Small extra charges apply for some workshops and to cover the cost of models in the Portrait and Life Groups. Members arrange informal en-plein air painting sessions, visits to exhibitions, and small groups get together for painting holidays or to attend short courses.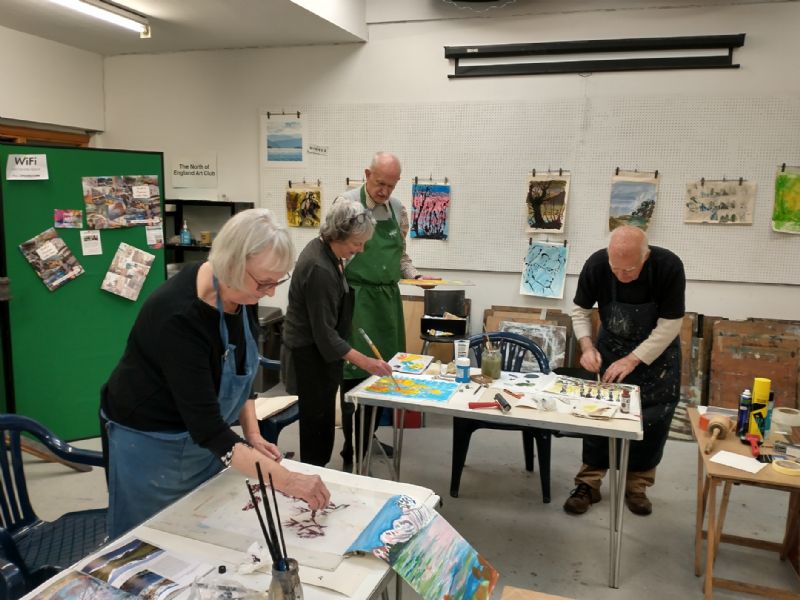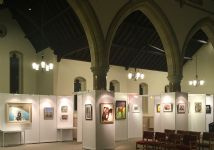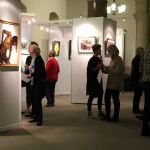 The Club aims to hold at least one selling exhibition each year and members participate in other events throughout the region. Our exhibitions are organised, hung and if necessary, staffed by volunteers. Helping with the exhibition staffing is usually an essential condition of entry. Exhibitions will normally allow for the selling of members work in which case the venue and the club may take a commission. Members will always be responsible for safe delivery and collection of their work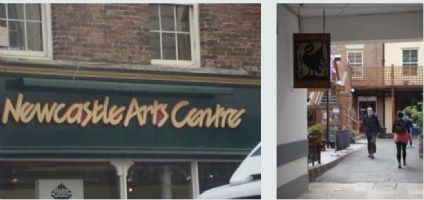 History:
The Newcastle Society of Artists was first formed in 1835 as an association of professional artists. Several major North-East painters were among its members, including J. W. Carmichael, Thomas Miles Richardson (both senior and junior) and Luke Clennel. The original society lapsed and was reformed from time to time, but it has had a continuous existence since 1920.
In l927 membership stood at 60, and included E.M.O'R Dickey who is represented in the permanent collection of the Laing Art Gallery. More recently Laurence Gowing and Roger de Grey (subsequently President of the Royal Academy) took part in its exhibitions, which were held in the Laing Art Gallery.
Until the early l970s the Society had a studio in Leazes Park Road, but when that was given up it lacked a permanent home until l977 when a top floor studio was offered in Bolbec Hall (part of the Newcastle Literary and Philosophical Society).
The Newcastle Society of Artists declined the offer, but some members broke away and formed the North of England Art Club. This new club was led by Mick Mortimer and Ross Hickling, both distinguished artists. The club thrived with help from local businesses, and in l981 achieved the status of a registered charity with the aim of promoting appreciation of the visual arts.
The remaining members of the Newcastle Society of Artists were amalgamated into the North of England Art Club on 12 January l982. The full title, including both names, was adopted. The Club continued to attract notable local painters including the late Kirill Sokolov; Malcolm Yorke, painter and author of biographies of painters; the late Anthony Procter; Joyce Grey; the illustrator Brian Robson; Richard Flynn; Walter Holmes, Judy Appleby, Harry Bell, Kevin Day and the "larn yerself Geordie" artist Scott Dobson - to name but a few.
Current Committee Members 2023
Chair: Wendy Ranadé
Secretary:
Treasurer: Bruce McNiven
Other committee members:
Alan Dordoy, Ian Davison, Daisy Haggerty, Lyn George, Hilary Franks, Alan Mason, David Mitchinson